GOROM Association's Activities were born through the ideas cultivated by CEO & President Goro Mutsuura through his years of field experience. Mr. Mutsuura worked for many years in international organizations and often traveled to Latin America for the Achievement of Sustainable Development Goals, where he had the opportunity to meet many talented young people. However, Mr. Mutsuura learned that is difficult for these young talents to develop their careers due to numerous economic factors, and began to think about what he could do to develop greater human resources in a way that can contribute to global society. At the same time, the shortage of human resources in Japan due to the declining birthrate and aging population is a serious issue, and the discovery of highly skilled human resources is indispensable for regional revitalization. Against this background, Mr. Mutsuura started activities in which young people can create a better society through international exchange in collaboration with NGOs, universities, and business in Japan and Latin America. Before long he had assembled a team of members who resonated with that idea and GOROM Association was born.
message from the representative director

"I want to realize a lively and energetic society through the bonds of young people across various cultures and nationalities!" This is the goal of GOROM Association. Just as today's increasingly globalized world is very diverse, so too are the challenges it faces. While young people in Latin America who face poverty and inequality feel uneasy about their future and spend their lives wisely studying and learning, they do not have many opportunities to make use of it. On the other hand, in Japan, due to the declining birthrate and aging population, young people are living in a sense of limitation. By providing such young people with opportunities for international exchange aimed at the realization of a sustainable world, we offer an opportunity for diverse young people to work together on activities to improve their societies and to contribute to society with a sense of self-confidence and awareness that "you can do it if you try." In this way, we hope they will regain confidence in themselves, grow into human resources who can play an active role in global society, and serve as a bridge between Latin America and Japan through positive thinking and the belief that all problems have a solution. GOROM believes in the unlimited potential of young people and supports the growth of people from a long-term perspective while emphasizing diversity."

Goro Mutsuura served for 25 years at the Inter-American Development Bank in Washington, D.C., engaged in poverty reduction and sustainable economic and social development work in the Latin America and the Caribbean (LAC) region. In 2020, he returned to Japan and established GOROM Association. He established a social entrepreneurship program through international exchange among young people from LAC and promoted international business aimed at solving social issues. Additionally, he currently deepening ties with influential experts and NGOs in the LAC region and promoting youth empowerment projects through music and sports.

Mari Asano holds a Master's degree in Public Policy from the University of Sussex and has 10 years of experience as a Project Manager/Coordinator leading multinational teams. She worked for IT firms including startups in Japan and Colombia, a university in Colombia, and non-governmental organizations in Bangladesh, Cambodia, and Rwanda. Building on her work experience in various institutional sectors, now her mission is to facilitate public-private partnerships to bring innovations into the international world, especially for sustainable development.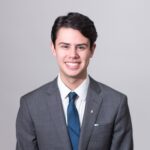 Ryan Distaso holds a Master's degree in International Affairs from George Washington University and has experience in international business, non-profit management, and International Organizations. As the International Business Development Manager for a Japanese trading company, he works towards the revitalization of regional Japanese culture and economy through international business. He has experience working on humanitarian aid and entrepreneurship projects through the United Nations in Switzerland and India, as well as cultural exchange programs in the United States.
Tomás Kavulakian holds a bachelor's degree with highest honors in Political Science from Universidad Austral, Argentina. His professional background includes working experience in private, public and non-profit sectors. Drawing from international experiences including an exchange semester in Hong Kong as an undergraduate student, working for the United Nations Office for Project Services, an international firm and international affairs think tank, he aims to continue fostering intercultural understanding and exchange through institutional action.

Seungmin Lee is a senior student in the Faculty of Commerce at Meiji University. He is keenly interested in interacting with culture, values, and knowledge. He has been actively involved in activities such as TEDx and a university international exchange organisation. He is also a first-participated student of the SEED program, and will mainly be in charge of cross-cultural communication and logistics support for future participants, with his experience. He wants to solve social problems through business born out of international cooperation.

Hana Toyosaki is a second-year student in the Department of Social System Design at Eikei University in Hiroshima. Hana has learned about a wide range of fields and studies the creation of new social values and actively participates in activities for promotion of local economy and culture. She is concentrated on communications and internal strategies, as well as data support for the SEED Program. Hana's academic interests include environmental issues, gender studies, and Information Technology, and she aspires to work on solving various social issues from an international perspective.

Nonoka Tagashira is a second-year student in the Department of Social System Design at Eikei University in Hiroshima. She participated in a program called Stanford e-Hiroshima in cooperation with Stanford University, where she learned about solving social issues. Through this program, she aims to further develop her international perspectives and is engaged with outreach and operations at the SEED program offered by GOROM Association. Currently, she aspires to use her international communication and professional skills to work on issues related to revitalization of regional culture.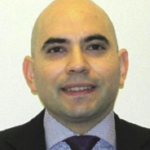 René Osorio, a Nicaraguan native, holds a Ph.D. in Economics from Boston University and a Master's in Applied Macroeconomics from the Pontificia Universidad Católica de Chile. He has experience working in international financial institutions and previously served as an economic advisor to the government of Nicaragua. During his term at the Inter-American Development Bank, he led several research projects across many sectors including education, to guide loan portfolio operations. Dr. Osorio has also published multiple books and peer-reviewed articles and presented his research at international economic conferences.
Company Name
 GOROM Association
 Address
Tokyo, Japan 4-12-10 Kugayama, Suginami-ku, Tokyo 168-0082
Contact

E-mail address

GOROM Association:info@gorom.org