For 25 years at an International Financial Institution (Inter-American Development Bank: Washington, D.C.), engaged in poverty reduction and sustainable economic and social development work in the Latin America and the Caribbean (LAC) region. In 2020, returned to Japan and established GOROM, a general incorporated association. Established a social entrepreneurship program through international exchange among young people from LAC and promoted social business aimed at solving social issues. At the same time, participated in many active learning courses at universities in Japan and overseas to promote cross-cultural understanding and strives to develop human resources who can play an active role in global society. Additionally, currently deepening ties with influential experts and NGOs in the LAC region and promoting youth empowerment projects through music and sports.

Mari Asano holds a Master's degree in Public Policy from the University of Sussex and has 10 years of experience as a Project Manager/Coordinator leading multinational teams. She worked for IT firms including startups in Japan and Colombia, a university in Colombia, and non-governmental organizations in Bangladesh, Cambodia, and Rwanda. Building on her work experience in various institutional sectors, now her mission is to facilitate public-private partnerships to bring innovations into the international world, especially for sustainable development.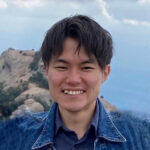 Yuma Konaka graduated from the School of Global Japanese Studies at Meiji University. While in university, he participated in international volunteering on revitalization of local culture and environmental conservation in Germany and France, and also took a six-month working holiday in Barcelona, Spain. As he takes a great interest in international cooperation, he worked as an intern for a development consulting firm, where he was involved in an educational support project for foreign children living in Japan. His interest is in the realization of diversity and inclusion and human rights issues.

Cino Hayashi is a second-year graduate student in the Department of English at Tsuru University, Yamanashi. During her undergraduate years, she completed an exchange program at Rutgers University in the year of 2019. She has also participated in the International World Literature Seminar 2021 hosted by Harvard University. Her interest is in the revitalization of the local communities and educational support through art and culture.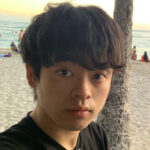 Graduated from Meiji University, School of Global Japanese Studies. Currently working in the advertising industry and developing web advertising with a focus on Instagram and Facebook.
With Gorom, he supports Public Relations and web/SNS contents.
While in college, he studied English abroad in Toronto, Canada, and went on an exchange program of San Diego, America. He also studied abroad at the University of California, San Diego. He will utilize SNS and web pages to expand the recognition of Gorom.

Hana Toyosaki is a second-year student in the Department of Social System Design at Eikei University in Hiroshima. Eikei University was founded only two years ago, but Hana has learned about a wide range of fields and studies the creation of new social values. Hana actively participates in activities for promotion of local economy and culture. She is concentrated on communications and internal strategies, as well as data support for the SEED Program. Hana's academic interests include environmental issues, gender studies, and Information Technology, and she aspires to work on solving various social issues from an international perspective.

Nonoka Tagashira is a second-year student in the Department of Social System Design at Eikei University in Hiroshima. She participated in a program called Stanford e-Hiroshima in cooperation with Stanford University, where she learned about solving social issues. Through this program, she wanted to further develop her international mindset and participated in an internship in the SEED program offered by GOROM Association. Currently, she is considering using her international skills to work on issues of status revitalization.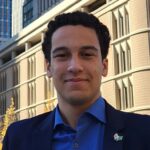 Gabriel Lehwing is a second-year student of International Relations at ESPM in São Paulo, Brazil. During his first year of university, he joined the Asian Business and Study Center and started to understand how important the ties held between Brazil and Japan are. Due to this, he was able to participate in the 1st Edition of the SEED Program, which encouraged him to expand his knowledge on social entrepreneurship and cross-cultural communication. Besides this, he also participated in the Debate Club, leading to his interest in the decolonial studies and epistemologies of the south.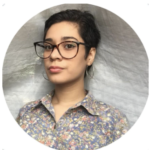 Xitlali Gómez is a 21 years old student in the social communications degree at Universidad Centroamericana José Simeón Cañas (UCA) a prestigious university due to their commitment to democracy and directly involved with communities. Also Xitlali has multidisciplinary studies in areas such as spokespersons, gender, digital broadcasting, and languages. She has had experience working as a volunteer in vulnerable communities as an English teacher and tutor. She has experience as a communicator at the international NGO Glasswing, specialized in health and education. She was also a participant and producer of the podcast "Desde aquí para allá" while at the same time she functioned as vice president of the student council at UCA. Now she is studying the fifth and last year of the degree and looking for new learning experiences working as an intern At Gorom association from El Salvador, Central America.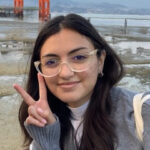 Shaxia Lara Glatzel is a second-year international student from Argentina studying at Eikei University of Hiroshima. She has been living in Japan for 11 months. Shaxia decided to join as an intern due to her interest in joining international cooperation organizations focusing on cultural exchange and mutual understanding. Shaxia enjoys studying peace, gender, cultural exchange, and international cooperation. She also takes an active role in helping other foreigners and the Latin American community within Hiroshima. Shaxia established a student-led support system at Eikei University that aims to assist new international students like her to smoothly acclimate to their new lives in Japan.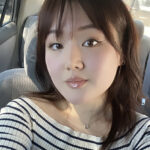 Candace Miku Igawa is a second-year student enrolled at Eikei University of Hiroshima under the Department of Social System Design. Hailing from California, U.S., she first became interested in cross-cultural collaborations after participating in a youth ambassadorship program with the Hiroshima Kenjinkai during high school. Now, utilizing skills gained throughout her studies, Igawa Wishes to dive deeper into the ways of international social entrepreneurship through SEED, providing promotional strategies and support. Other interests of study include gender studies and responsible reproduction and consumption.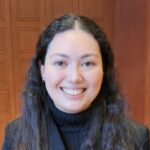 Natália Yuri Kitayama is an international relations student at ESPM, Brazil. Since her second year of university, she is a researcher in the Asian Business and Study center, which is where she got the opportunity to participate in the SEED Program 2022. Because of that, she was able to tighten even more her relations to Japan, a country she was already interested due to her family's descendents, and encouraged her to to understand more about sustainable business, innovation and internationalization of goods, paths she wishes to pursue professionally.